Copper mould tubes is an essential part that used in any construction. It is created with a good quality of raw materials that produce reliable sources. We provide copper mould tube products based on industry norms and high standards. You might order applications according to your industrial needs. We help you to produce these products on your limited budget to access on your field.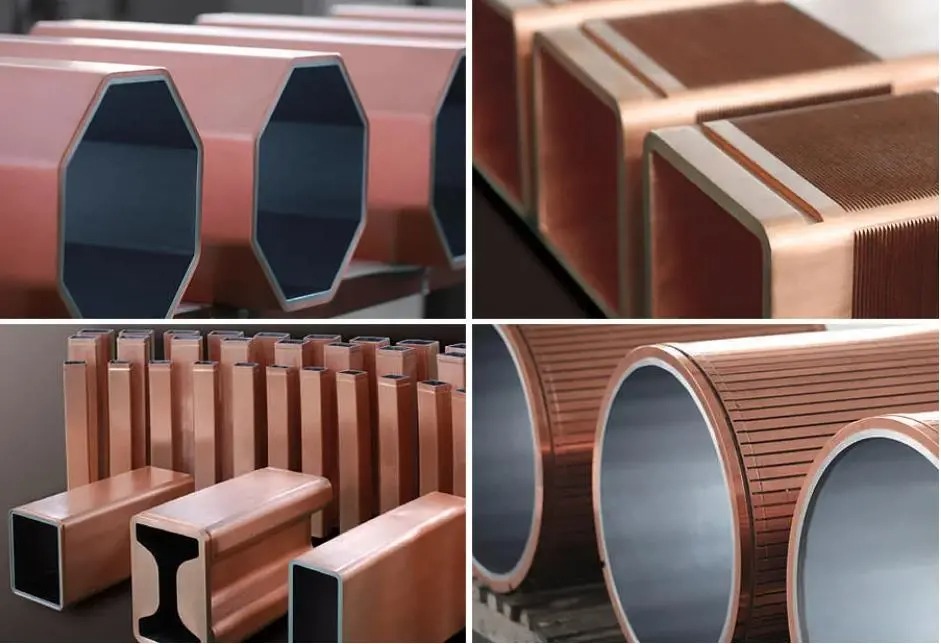 Specifications of Copper Mould Tube
Our products including square copper mould tube, rectangular copper mould tube, round copper mould tube, beam blank copper mould tubes and other non-standard copper mould tubes.
Products specification are as following:
Rectangle Copper Tubes
Size: (100-500)x650
Thickness: 6-50
Length: 602-1100
Radius: 3000-17000 Or straight
Production Process of Crystallizer Copper Tube
MELTING & CASTING — HOT EXTRUSION/FORGING — COLD DRAWING — TAPERING — MACHINING — ELECTROPLATING — MACHINING AFTER ELECTROPLATING — FINAL INSPECTION — PACKING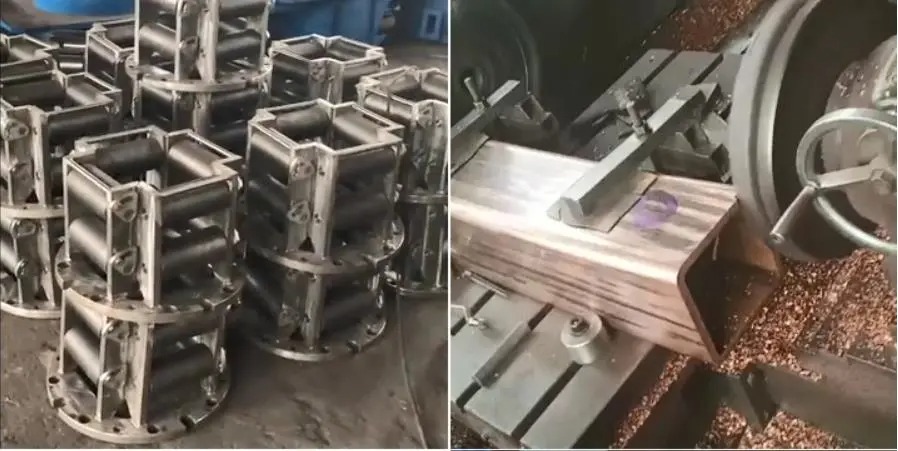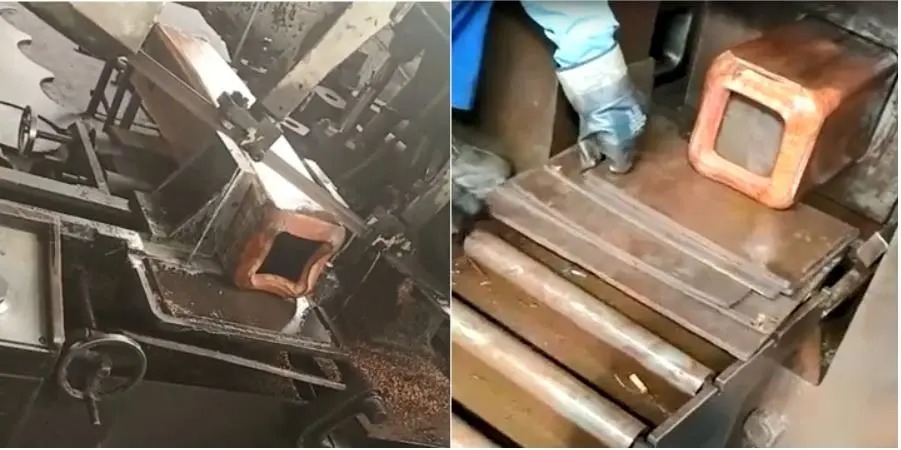 Advantages of Shengmiao Mould-Tubes:
• High casting speed
• Uniform shell growth
• No sticking
• Optimum billet quality
• Long service life
• Low cost
Raw Material of Copper Mould Tubes
To provide mould tubes with optimal physical and mechanical properties to customers' specifications, mould tube products are supplied of the following materials:
1. Cu-DHP: Normally used for mould tubes section size below 180x180mm and round tubes below Dia.150mm.
2. Cu-Ag: Normally used for mould tube section size above 180x180mm and round tubes above Dia.150mm
3. Cu-Cr-Zr: Normally used for beam blank mould tubes
These materials have different levels of hardness and thermal conductivities. We are highly experienced in choosing proper materials to meet the specific demands in heat resistance and thermal conductivities of customers' applications.
About Shengmiao
Founded in 1992, Henan Shengmiao Instrument Co., Ltd. is one of the China's leading supplier of copper mould tube and plate for continuous casting industry. With over 20 years of expertise in metallurgy industry of copper and copper alloys, the company is committed to research & development, and providing a range of high quality, innovative, cost-effective copper mould tube products and solutions.
Possessing advanced manufacturing equipments and cutting-edge technology for mechanical and Eelectro-plating processing, in order to meet customer's requirement, the company designs and develops cooper mould tube and plate according to DIN, ASTM, EN, JIS standard. Providing diverse lines of the products backed by expert R&D technical support, we develop closer customer relationships and taking on a larger role in the total supply and manufacturing chain. The diverse products include copper mould tubes and copper mould plates.
Our ISO 9001:2015 certification registered production facilities are emblematic of Shengmiao's ongoing commitment to quality and sustainability in the manufacture of these products. The company maintains stringent quality processes and standards in the industry to ensure an effective Quality Management System, continual improvements, and excellence in customer satisfaction.
Being approved by international well-known inspection institutions such as SGS, OMIC, IKA, ISQI, COTECNA, our products have been exported to Europe, Asia, Africa, South America and Middle Eastern countries, which enjoys good reputation.
As an influential and responsible supplier, we are able to provide our customers with more thoughtful services and technical support. To ensure long-term customer satisfaction, we offer comprehensive support for copper mould over their whole life cycle.
TECHNICAL ASSURANCE
Our mould tubes and plates are made from the highest grade raw materials using pure metal.
Moulds are produced through advanced high-speed CNC machining centres, that can efficiently machine copper mould tubes and plates of virtually any size to precise specifications.
The precision high-speed machining technology allows us to accurately and quickly machine the complex contours and profiles required by many designs while holding extremely tight tolerances.
Continuous product development, improved production processes in modern factories and extensive experiences in product design and manufacturing have combined to make us an international success.
Every phase of the mould tube producing system is highly monitored and closely controlled.
We provide strong after-sales support through our team of engineers to ensure the best performance for you.
Our mould tubes are known for their superior performance in even the most demanding applications.